2:30pm Cards in the Air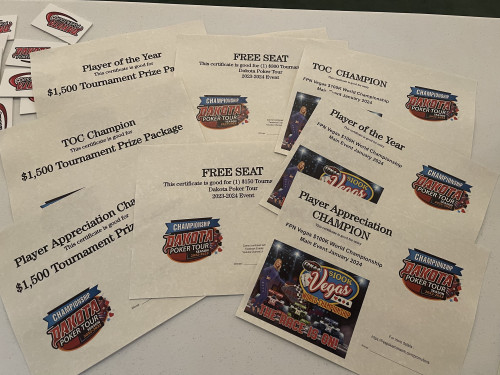 Join us 2:30pm for our Player Appreciation Freeroll at the Speedway Steakhouse & Event Center.
1st place is a $1,500 Tournament Prize Package and a seat into the FPN Vegas 100k World Championship.
2nd $300 DPT Certificate
3rd-5th $150 DPT Certificate
Todays event is a 2X multiplier for the points race for player of the year!
Also give away from our friends!!
Randy's Dinner gift cards, Deeks pizza gift cards, a drink round from Roughrider Poker Tour for 10-7, Hole-In-One Foundation sponsored a $150 DPT Certificate for high hand.