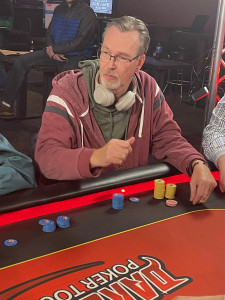 | Date | Location | Tournament | Points | Winnings | Rank |
| --- | --- | --- | --- | --- | --- |
Brad Pausch Highlighted in DPT News
May 07, 2023 10:26 PM
Congratulations Joel Klipping !!! 10 players came out to compete in the Tournament of Champions, aft...
Apr 22, 2023 11:45 PM
Congratulations to Brad Pausch from Wahpeton DPT Championship main event winner 1st Place-$10,145. T...
Feb 12, 2022 10:00 PM
Lavan Culkins from Bagley MN is the chip leader with 9 players left in the Dead Money Open.